Dr. Gone's Culture and Mental Health Research lab is involved with several major projects.
For more information about these projects, and to learn about opportunities for supporting this research, please visit Dr. Gone's Benefunder profile.
Integrating Traditional Healing & Behavioral Health Services for Urban American Indians
Dr. Gone and his team are engaged in an ongoing collaboration with the urban American Indian health clinic in Detroit to develop an Urban American Indian Traditional Spirituality Program. This partnership was formed in response to a 2008 community needs assessment in which over 90 percent of Detroit-area Native respondents registered their interest in accessing traditional healing through the clinic.
Phase I of this project involved interviews and focus groups with four constituencies — administrators, providers, service recipients, and traditional healers — to assess the prospects for incorporating indigenous therapeutic practices into clinic services. These systematic assessments revealed the need for greater community access to information about and participation in traditional protocols and practices.
Thus, Phase II of this project is concerned with designing a structured program to formally orient community members to regional forms of traditional spirituality. More specifically, in ongoing consultation with a recognized ceremonial practitioner, the team is creating a standardized twelve-week program for community member socialization into ritual participation centering on the sweat lodge ceremony.
Subsequent phases of the project will include pilot implementation and evaluation of the program, with the expectation that program participants will benefit from positive psychosocial outcomes relative to established measures of mental health status. If successful, the program may eventually be circulated for use by other urban American Indian health clinics and centers.
Blackfeet Culture as Substance Abuse Treatment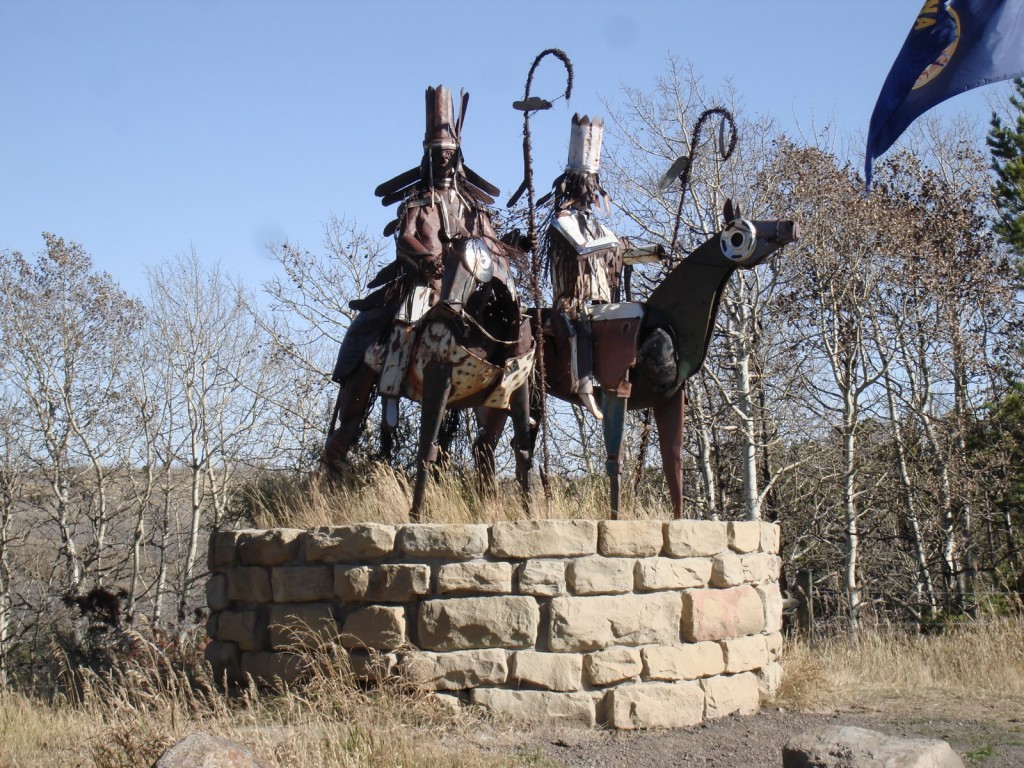 The second project is an ongoing collaboration with a tribally-controlled substance abuse treatment center to develop a seasonal cultural immersion camp as a locally-emergent, radically-responsive alternative to treatment-as-usual on the Blackfeet Indian reservation in Montana.
In response to initial exchanges about treatment innovations, the staff at the Crystal Creek Lodge—an accredited residential substance abuse treatment program administered by the Blackfeet Nation—partnered with Dr. Gone to formulate a cultural immersion experience that could afford residential treatment clients the opportunity to approximate the day-to-day experiences of their pre-reservation ancestors (e.g., living in tepees, harvesting local resources, visiting sacred sites, and practicing traditional spirituality).
Owing to widespread local assertions that recovery stems from participation in cultural traditions (the culture-as-treatment hypothesis), the immersion camp was designed to explore whether such processes could be instrumentally harnessed to inspire, motivate, and reorient clients toward sobriety despite the fact that camp activities forego conventional treatment modalities (e.g., psychoeducation, group therapy).
A two-week pilot version of the camp was implemented in July of 2012, exposing a small number of residential treatment clients to traditional Blackfeet spirituality, culture, and life ways. Participant observation and post-camp interviews revealed that clients uniformly valued their involvement in camp activities, and believed these significant and useful for their recovery from substance abuse (although formal outcomes were not systematically evaluated for this initial group). Next steps will include refinements in the camp structure and formalized outcome evaluations.
Enhancing Pathways for Transition-Aged American Indian Youth
American Indian youth today contend with multigenerational legacies of adversity and disadvantage as they prepare for adult responsibilities. For young American Indians who are transitioning from high school into early adulthood, many lack a clear pathway to maturity and success. This is particularly true for Native populations in areas such as Detroit, Michigan, where many youths are low-income and poorly-educated. With some of the highest rates of suicide, substance abuse problems, teen pregnancy, violence, trauma, and school dropout in the nation, young American Indians are at great risk for poor adult outcomes, primarily because current systems, institutions, and settings have failed them.
Dr. Gone and his team are inaugurating a project to locate, engage, and partner with these urban American Indian young people to facilitate their transition to adulthood and their charting their own futures. Currently in its earliest phases, Dr. Gone and his team will listen carefully to these youth, and in collaboration with them develop novel opportunities for coming together, exchanging aspirations, offering support, investing in preparations for the future, and cultivating intergenerational ties, all in service to a robust and resilient transition to adulthood.
Preserving and Publicizing American Indian Cultural Knowledge and Traditions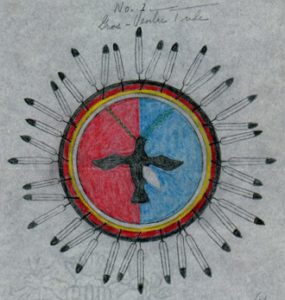 Dr. Gone's great grandfather, Frederick P. Gone worked for the Montana Writers Project (MWP), a state-sponsored venture funded by the federal Works Progress Administration in 1941-42. As the Gros Ventre tribe's "fieldworker" on the Fort Belknap Indian reservation, Fred Gone was employed to interview community members and document the pre-reservation traditions of his people for a projected publication about the traditional lifeways of Montana's Indian communities. Gone wrote 400 pages of longhand script addressed to Gros Ventre History, 300 pages addressed to Gros Ventre Legends, and six sketches associated with this work. These writings engage many topics, from biographies of elders to tribal myths, with the crowning achievement being a life narrative of the famed Gros Ventre medicine man, Bull Lodge (ca. 1802-1886).
Due to the onset of World War II, the projected MWP "Indian series" was never published; the current collection of Gone's writing was reportedly rescued from the city dump in Butte, MT, and subsequently deposited in the Montana State University archives. Thus, most of this work has not been accessible to scholars or the public, despite the profound historical, cultural, and literary significance of this collection for exploring consequential questions in the study of Native North America.
In response to a request by Fred Gone's only surviving son (and his own great uncle), Dr. Gone is laboring to publish these materials as "Bull Lodge's Life" and the Gros Ventre Narrative Tradition: The Collected Writings of Fred P. Gone ("Many Plumes"). Besides drawing on this work in his own scholarship, Dr. Gone expects that publication of this book should catalyze innovative scholarship in Native American Studies (and related fields), while simultaneously providing students, tribal members, and the public an exciting opportunity to delve more deeply into a remarkable treasury of Gros Ventre knowledge and tradition.