The following projects are currently underway in my Culture and Mental Health Research lab:
Integrating Traditional Healing & Behavioral Health Services for Urban American Indians
Our first project is an ongoing collaboration with the urban American Indian health clinic in Detroit to develop an Urban American Indian Traditional Spirituality Program. This partnership was formed in response to a 2008 community needs assessment in which over 90 percent of Detroit-area Native respondents registered their interest in accessing traditional healing through the clinic. Phase I of this project involved interviews and focus groups with four constituencies — administrators, providers, service recipients, and traditional healers — to assess the prospects for incorporating indigenous therapeutic practices into clinic services. These systematic assessments revealed the need for greater community access to information about and participation in traditional protocols and practices. Thus, Phase II of this project is concerned with designing a structured program to formally orient community members to regional forms of traditional spirituality. More specifically, in ongoing consultation with a recognized ceremonial practitioner, we are creating a standardized twelve-week program for community member socialization into ritual participation centering on the sweat lodge ceremony. Subsequent phases of the project will include pilot implementation and evaluation of the program, with the expectation that program participants will benefit from positive psychosocial outcomes relative to established measures of mental health status. If successful, we may eventually circulate the program for use by other urban American Indian health clinics and centers.
Blackfeet Culture as Substance Abuse Treatment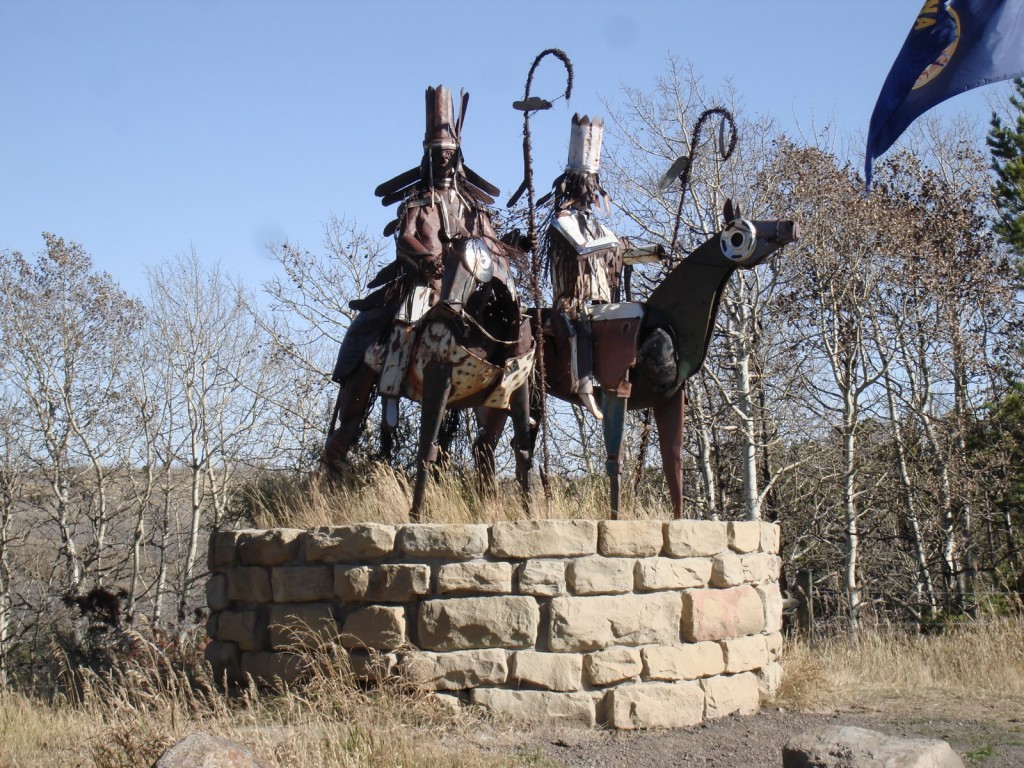 Our second project is an ongoing collaboration with a tribally-controlled substance abuse treatment center to develop a seasonal cultural immersion camp as a locally-emergent, radically-responsive alternative to treatment-as-usual on the Blackfeet Indian reservation in Montana. In response to initial exchanges about treatment innovations, the staff at the Crystal Creek Lodge—an accredited residential substance abuse treatment program administered by the Blackfeet Nation—partnered with me to formulate a cultural immersion experience that could afford residential treatment clients the opportunity to approximate the day-to-day experiences of their pre-reservation ancestors (e.g., living in tepees, harvesting local resources, visiting sacred sites, and practicing traditional spirituality). Owing to widespread local assertions that recovery stems from participation in cultural traditions (the culture-as-treatment hypothesis), the immersion camp was designed to explore whether such processes could be instrumentally harnessed to inspire, motivate, and reorient clients toward sobriety despite the fact that camp activities forego conventional treatment modalities (e.g., psychoeducation, group therapy). A two-week pilot version of the camp was implemented in July of 2012, exposing a small number of residential treatment clients to traditional Blackfeet spirituality, culture, and life ways. Participant observation and post-camp interviews revealed that clients uniformly valued their involvement in camp activities, and believed these significant and useful for their recovery from substance abuse (although formal outcomes were not systematically evaluated for this initial group). Next steps will include refinements in the camp structure and formalized outcome evaluations.